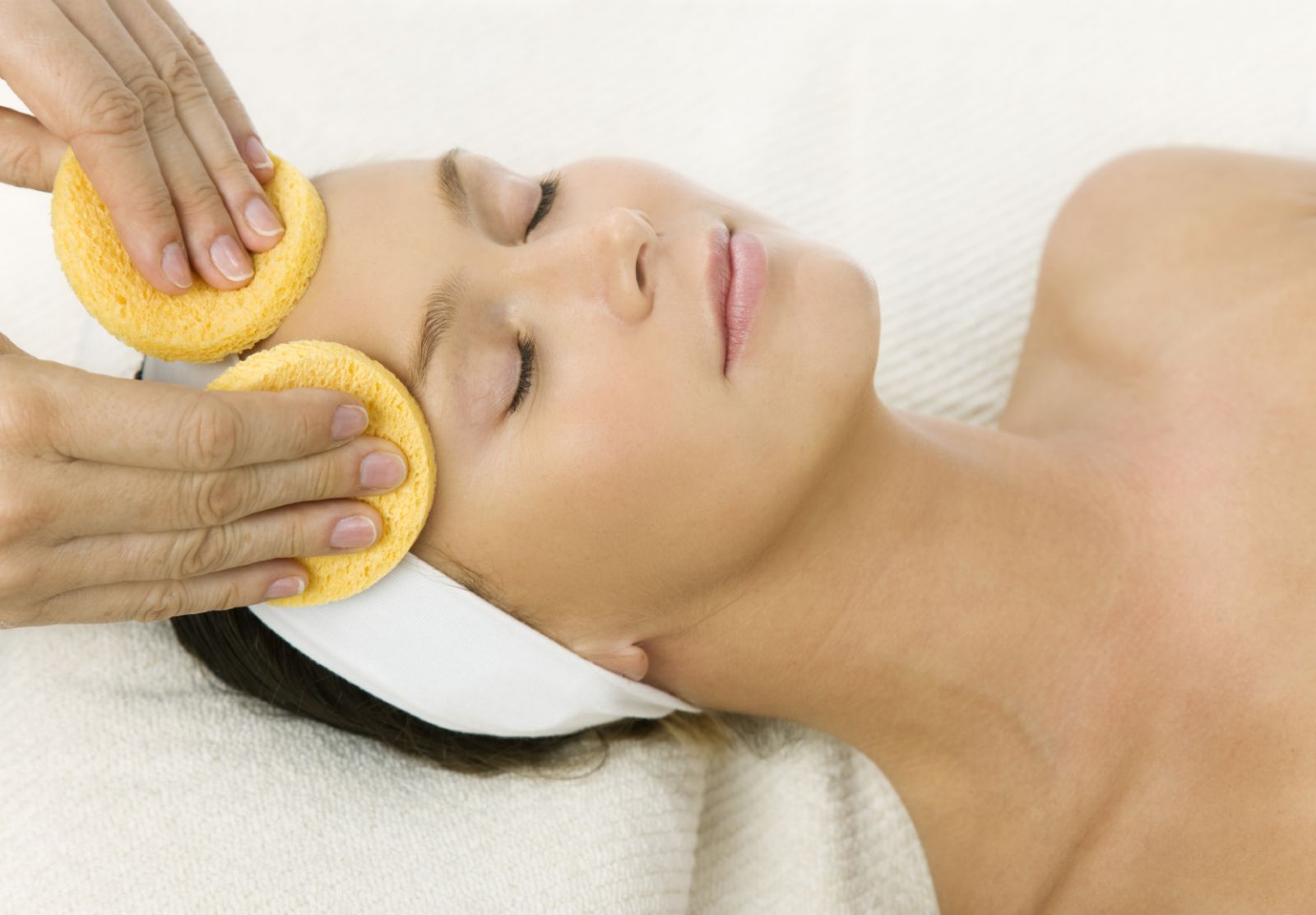 *Consultation: $35.00/25 Min. Consult is important before your first treatment to get the very best results. In this consult, I will go over your medical history and skin care treatment plan. Then I will decide what treatment is best for your skin type/condition (downloading forms and filling them out before the appointment will save valuable time).
Treatments and Facials Therapies:
Express Facial Treatment: $80.00/40 Minutes For when you are short on time but skin needs a little TLC. Cleanse, light exfoliation,light facial massage, mask. Your face will be glowing.
Hot Chocolate Relaxation Facial $125.00/70 Be relaxed and enchanted with this stress melting facial that includes Chocolate Enzyme exfoliation, a luxurious and stress melting massage + jade stones, heated ultrasonic and marshmallow mask. Finish with LED. Your face will be glowing for days.
Lunch Time Lift Treatment: #1 Face and neck only: (45 Minutes):$135.00 #2 Face, neck and double chin: (60 Minutes)$150.00 Includes exfoliation, hydration and uses lifting, sculpting and rejuvenating microcurrent, This treatment in a series is an alternative to Botox and fillers. Series of 10 is recommended.This anti-aging treatment boosts your skin's cellular metabolism, gently exfoliates, and hydrates to give your skin a more even tone and rejuvenated glow. Will stimulate fibroblasts to create more collagen and elastin. A series of 4 is great for brides to be and a series of 10 is recommended for aging skin.
• Lifts cheek bones
• Reduces crows feet
• Reduces Smoker Lines, marionette lines & forehead lines
• Tightens loose skin on neck (NECK LIFT)
• Tightens loose skin on face
• Tightens loose skin on the Jowls
• Reduces nasal labials lines
Triple Lift Facial Therapy: #1 Face and neck (70Minutes):$175.00 Face, neck + double chin (90Min.)$225.00 Includes exfoliation, deep hydration and uses lifting, sculpting rejuvenating professional-grade microcurrent, galvanic, and high and medium frequencies to stimulate the muscles to contract, so that the skin on top becomes more tone and lifted. Stimulates fibroblasts to create more elastin and collagen. Good for all skin types. No downtime.
TLC Facial Therapy: $300.00/2Hrs The "TLC" lifts, tones tightens the face, neck and double chin using light peel, micro current and galvanic. Oxygen plumps with hyaluronic acid and a special cocktail blend from medical strength serums. The LED lights are the "icing on the cake" to achieve an overall red carpet youthful, healthy glow. Great for that very special occasion to look you absolute best. No downtime.
Anti-aging Micro-channeling Stem Cell Treatment $200.00 Face $250.00 Face and Neck This amazing stem cell and peptide treatment gives beautiful plumping with no down-time. Get similar results to painful micro-needling treatments but with no pain and is ideal for smoothing fine lines & wrinkles, and treating hyper-pigmentation. The skin is left plump, rejuvenated, with a radiant glow. When combined with a series of the "Lunchtime Lift" it's the perfect alternative to Botox and fillers for mature skin.Can be done every 3 weeks and is recommended that a series of at least 4 be performed .
• Reduces crows feet
• Reduces Smoker Lines, marionette lines & forehead lines
• Helps to tightens loose skin on neck (NECK LIFT)
• Helps to tighten loose skin on face
• Helps to tighten loose skin on the Jowls
• Reduces nasal labials lines
Lira Peels:
Vita-Brite Peel:$95--/30 minutes. *Must follow aftercare first time Great for 1st-time peel client.This unique all seasons treatment features a blend of vitamin c, mastiha, and multiple acids. This beautifully brightening formula is perfect for first time patients or clients who want instant no-down time results. A mild peel/enzyme mix with mandolin acid, natural skin lighteners, skin brighteners, and plant stem cells. Vita-Brite contains Lira's exclusive ingredient, mastiha, which is anti-inflammatory, healing, calming, and lightening. Safe for all skin types even Rosacea, red skin and and safe for use during pregnancy. improved brightening and mild rejuvenation with no pain or burning associated. Most clients will be slightly flush or pink for up to 1 hour with no downtime associated with peel. Sun exposure is to be avoided for up to 1 week post treatment with an SPF to protect your skin and your results

Lactic Clear Peel: $125.00/30 minutes Blended with an organic melanin suppressant, hyaluronic acid, green tea and echinacea, this is the peel of choice for pigmented, sun-damaged and dehydrated skin. Infused with antioxidants, skin will look and feel refreshed.*Must follow aftercare instructions.
*CHEMICAL PEEL PRE- & POST It is crucial to the health of your skin and the success of your peel that these guidelines be followed:
*Chemical peels are a superficial treatment designed to improve the texture and appearance of the skin.
Patients should NOT be treated with the following:
Active cold sores or warts
Open wounds or lesions
Sunburn
Excessively sensitive skin
Inflammatory rosacea
Untreated skin cancer
Recent surgery in peel area
Recent permanent makeup in peel area
Rashes, allergies or sensitive skin reactions
Allergic to chemical peel components or salicylates (aspirin)
Accutane use in the past 12 months
Radiation or chemotherapy in the past 12 months
Pregnant or breastfeeding
Two (2) weeks before your peel avoid:
Electrolysis, waxing, depilatory creams
Laser or IPL treatments
Botox or dermal filler within 5 days as well as 5 days post treatment
Exfoliating products that may be drying or irritating
Sun exposure or sunburn (indoor or outdoor)
Three (3) days prior to treatment, discontinue use of the following products:
Any retinoic acid derivatives (Retin-A, Renova, Retinol, Atralin, Avita
Tazorac or Avage, Ziana), Azelex, or Differin
Clients can resume the above products when skin is healed and no signs of erythema (redness) or peeling is present; usually 5-7 days.
*If you have any history of Herpes Simplex, notify the aesthetician BEFORE receiving a chemical peel.
Chemical Peel After Care:
Chemical Peel's can very in depth from very superficial to medium depth. Post treatment care for chemical peels is dependent on the type of peel, and condition of the skin. Your skin health professional should give you post treatment instructions that are specific for the type of peel you have had. Some peels are so superficial that they cause little to no peeling, and may not require a big change in your skin care regimen. Having a deeper level chemical peel provides a greater level of correction, however it also can create a greater risk for complications. Most complications can be avoided by strict patient compliance, meaning you should follow your post treatment care instructions exactly as instructed. Deeper peels may also require preconditioning,* this is especially important for darker skin types.
One of the most important things to remember after a chemical peel is to avoid picking, scrubbing or assisting the peel in any way. Treat the skin like you are trying to keep it on. The old dead skin that is about to peel off acts as a protective barrier. If you have caused the skin to peel off prematurely you are at increased risk for complications, including hyper-pigmentation. If you have assisted or accidentally removed the peeling skin prematurely, contact your skin health professional immediately. You may be instructed to apply an occlusive such as Aquaphor to the area's that have peeled off. You should use the Pro-Lite Tx once the peeling process is complete to prevent or correct complications.
Beginning the day of the peel until peeling is complete you will need to use a gentle cleanser. Avoid scrubs, exfoliant and any acne cleansers unless otherwise instructed. This is also not the time to use cleansing brushes such as the Clarisonic as you should cleanse the skin gently.
Use a gentle moisturizer 2 – 4 times a day. Be careful that you do not use a moisturizer that contains exfoliant or irritating ingredients after your peel.
After a chemical peel your skin is more vulnerable to Ultra Violet Rays. You should avoid sun exposure as much as you can, hats and sunglasses are helpful. Depending on the depth of the peel, you may be instructed to avoid sunscreen until the skin has completed the peeling phase. You will find that your skin is sensitive to chemical sunscreens, so it is recommend to use the sunscreen given to you after the peel to provide moisture, coverage and sunscreen.
Topical antibiotics can not be used immediately after a chemical peel, so if Oxygen, steam and you have a recent history, you may be prescribed an oral antibiotic.
Generally, cosmetics such as foundation, concealer and powder are not recommended after resurfacing procedures and chemical peels. However, you can use the Lira BB cream to provide coverage, moisture and sun protection.
Add to any facial or treatment:
Sinus Relief Massage: $25--
Oxygen + steam + essential oil and lymphatic massage techniques are utilized to quickly drain and relieve sinus pressure caused by allergies or other conditions.15 minutes of bliss for congestion.
Micro-dermabrasion $65.-- Smooths rough skin, builds collagen
Oxygen Treatment $ 65.-- illuminate, brighten, plump
Eye Rejuvenation Treatment $ 45.-- Hydrates, lifts, smooths
LED Red Light Wrinkle Treatment $ 25.-- Healing
Arm and Hand Massage $25.-- Relaxes
Liquid Gold Mask $ 40.-- Hydrates
Appointment Time – PLEASE arrive at least 10 minutes prior to your appointment time if you have not completed your treatment forms. If you are late for your scheduled appointment, your treatment will end as scheduled, as not to delay the next guest.
Cancellations – If you are not able to make your scheduled appointment, a 24-hour notice is appreciated. Appointments canceled without proper notice may be subject to a cancellation charge.
Medical Conditions – Treatments done on your skin can affect your overall health, please disclose medical conditions when you book your time. If you are a returning client, please advise your skin care specialist of any recent changes, prior to treatment.
| Service/Product | Rate | |
| --- | --- | --- |
| Red Light Therapy | $20 | / each |